Ted's of Fayville
TOWING, RECOVERY AND SPECIALIZED EQUIPMENT TRANSPORTATION
No matter how complicated or intricate the circumstances, the experienced staff at Ted's of Fayville has the knowledge and capability to recover your vehicle safely and efficiently. Whether your passenger car is stuck in a ditch or your fuel tanker is upside-down in a ravine, our certified recovery operators are ready, willing and able to respond.
Recovery Equipment
Ted's fleet includes two rotator recovery units — the most up-do-date heavy-duty recovery technology available today. They are specifically designed to lift and rotate loads for quick highway clearance.
Additional Specialized Equipment
our specialized recovery equipment helps to simplify complicated recoveries. This includes air cushion technology for uprighting loaded tractor-trailers. We also employ forklifts, front-end loaders, skid steer loaders, transport trailers and a Special Operations Unit that can safely transfer fuel from damaged or overturned trucks.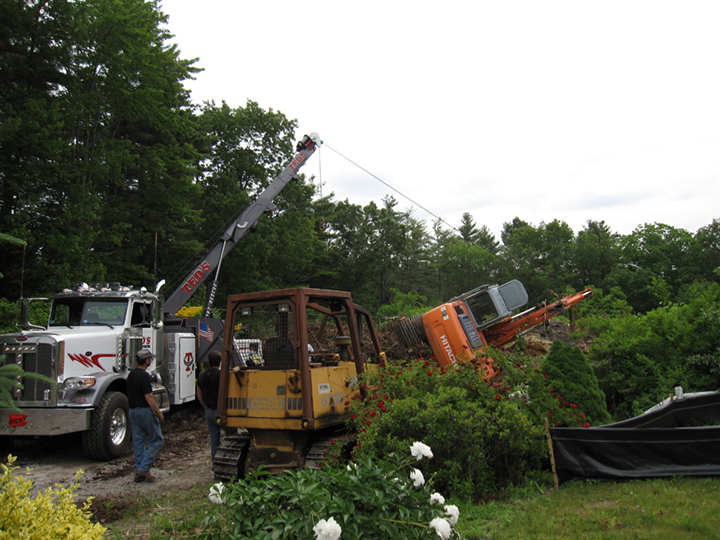 In business since 1929, Ted's of Fayville Inc. specializes in all aspects of towing, recovery and specialized equipment transportaion.
Ted's of Fayville, Inc., 300 Turnpike Rd., Southborough, MA, 01772 | Toll-Free: 800-649-0503 | Local: 508-485-0503
Copyright © Ted's of Fayville | Site Designed and Maintained by MarketSMART