Ted's of Fayville
TOWING, RECOVERY AND SPECIALIZED EQUIPMENT TRANSPORTATION
To provide our customers with the best specialized equipment transportation options available, Ted's of Fayville has a wide variety of trailers that includes hydraulic tilt, low bed, beam, flat, single drop, refrigerated and box trailers.
We transport construction equipment, generators, shipping containers, rental equipment, buses, oversized loads and more. We have authority to transport equipment in 48 states.
Our operators have many years of experience in equipment transportation and the knowledge to move your equipment safely. We strive to maintain timely service through accurate ETAs, efficient dispatching and a commitment to scheduling.
From lawn tractors to large excavators — we can handle it. If you're in need of specialized equipment transportation give us a call.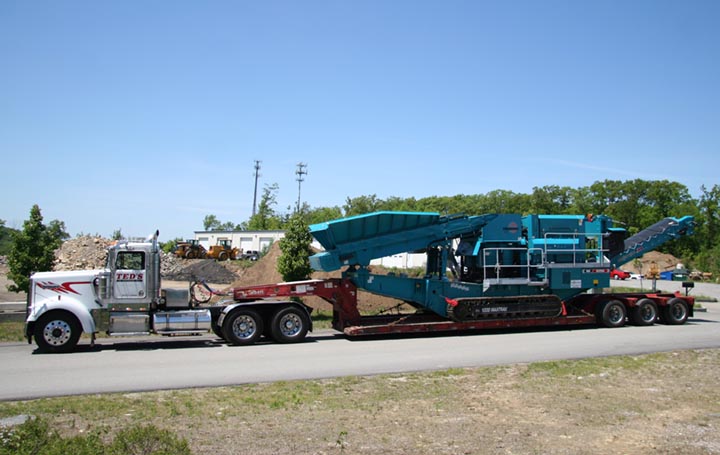 In business since 1929, Ted's of Fayville Inc. specializes in all aspects of towing, recovery and specialized equipment transportaion.
Ted's of Fayville, Inc., 300 Turnpike Rd., Southborough, MA, 01772 | Toll-Free: 800-649-0503 | Local: 508-485-0503
Copyright © Ted's of Fayville | Site Designed and Maintained by MarketSMART